Get the support you need to make this school year a success! Our local Sylvan's caring, expert teachers are here to help your child catch up on any skills missed due to remote learning, stay on track with homework or get ahead in any subject.
Over 7 Million Parents Trust Sylvan – Here's Why You Can, Too
No matter how good your intentions are, trying to help your own child with school is HARD! (And you know what that can sound like at home … Stress. Arguments. Unnecessary struggle.)
This school year, you don't have to do it alone. Getting support from our local education experts can help immensely. Think: Less pressure on you, less frustration at home and more success in school!
At Sylvan Learning, your child will experience significant skill growth. We guarantee results!
With 40+ years helping students achieve success, we've perfected a highly personal approach. We tailor lessons to your child's specific needs—from math, reading and writing, to homework and study skills support, to test prep—you can trust that we'll provide the best in supplemental support that leads to greater learning and success!
Set Your Child Up for Success This Year
Find out how with a Free Planning Session
You'll get personalized advice and guidance for your child, and we can help you create an action plan for success this year.
Call us today to schedule your planning session today!
Here's How Sylvan Can Make This Year Go Better
Whether your child needs to make up lost skills from the last school year, master advanced concepts, or prep for the ACT®/SAT®, we provide the supplemental support that leads to greater learning.
Here's how we customize our programs to fit your child's unique needs:
We evaluate your child's strengths and opportunities, so we know exactly where to start
We create a personal learning plan that "adapts" to your child's own skill level and pace, so your child feels engaged and motivated – never frustrated, rushed or bored
We balance tailored instruction with independent practice, so each session advances your child's skills while also being fun (yes, fun!)
Our caring, Sylvan-certified teachers truly engage your child so concepts click and comprehension soars, helping them become an all-around successful student
We measure your child's progress and collaborate with you to ensure goals are met
Our Live, Online Tutoring is Different
We know teachers did their best with remote learning this year. But still, many students struggled with the large online classrooms. Rest assured, our online sessions are different. Based on your child's own personal learning plan, the online experience is engaging, effective and focuses on individualized attention!
Your child will get the same high-quality, proven education we've always had with our online tutoring. Our same certified teachers who teach in-person at our Sylvan locations, conduct live, face-to-face sessions. There's nothing like having personal face time with a teacher to keep up learning momentum and instill confidence!
Education Is the Best Investment You Can Make for Your Child
See why 9 out of 10 Sylvan parents agree that enrolling with us was a good decision. Contact Sylvan Learning, and we'll reach out to discuss how we can help your child get ready for the challenges a new school year will bring!
Sarah H.
"Sylvan knows how to get it right. Your tech is fully functional, effective, and as far as your teachers go – they are going about their teaching. You are the absolute future of education. Predictable, personable, effective. It's amazing! "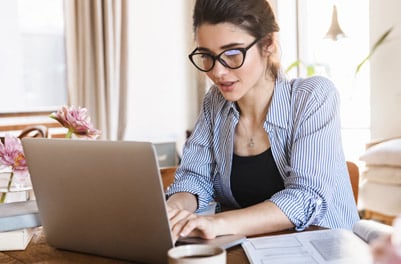 Contact us to get started!