Imagine tough concepts finally clicking … and happy smiles replacing stressed out sighs … that moment when your child realizes, "I can do this!" That's the power of Sylvan Learning.
Over 7 Million Parents Trust Sylvan – Here's Why You Can, Too
At Sylvan Learning, your child will experience significant skill growth. We guarantee it!
We've perfected a highly personal approach, tailoring lessons to your child's specific needs, from math, reading and writing to homework and study skills support to test prep.
Your child's confidence will reach new heights! And soon, you'll start to see bigger smiles and a lot less stress at home too.
Our Centers Offer a Highly Personalized Approach to In-Person and Online Tutoring
With more than 40 years of experience in personalized learning for grades K-12, you can trust that the Sylvan Method™ works. Students in our centers see up to 3x more growth in their math and reading scores than their peers.
Whether your child needs to sharpen skills, master advanced concepts or prep for the rescheduled ACT®/SAT®, we provide the supplemental support that leads to greater learning. And, you'll see this impact not only in school, but in all areas of life.
And now, we're bringing our approach to you through live, online tutoring. Your child can continue learning at home while engaging face-to-face with the same expert teachers that tutor in our learning centers.
Here's how we customize our programs to fit your child's unique needs:
We evaluate your child's strengths and opportunities so we know exactly where to start
We create a personal learning plan that "adapts" to your child's own skill level and pace, so your child feels engaged and motivated – never frustrated, rushed or bored
We balance tailored instruction with independent practice, so each session advances your child's skills while also being fun (yes, fun!)
Our caring, Sylvan-certified teachers truly engage your child so concepts click and comprehension soars, helping him or her become an all-around successful student
We measure your child's progress and collaborate with you to ensure goals are met
With School Support at Sylvan, You Don't Have To Manage Virtual Schooling Alone
We know families are wondering how they're going to manage both work and their child's virtual days. That's why we're offering families a dedicated learning environment for their children to receive in-person support during regular school hours. Rest assured, your children will be safe, supervised, and staying on top of school.
Education Is the Best Investment You Can Make for Your Child
Contact Sylvan Learning, and we'll reach out to discuss how we can help your child reach his or her full potential.
Rachel A.
"I love the fact that my child wants to come to the learning center. My child is happy and he feels encouraged. Since he started, we can see tremendous progress in his results."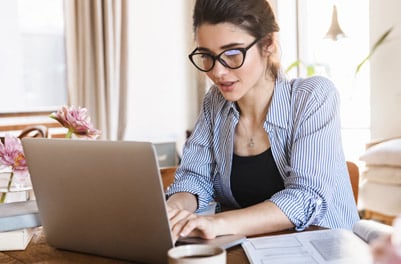 Contact Sylvan Today!