We've got a variety of ways to help your child stay on track and help you manage it all! Whether your school is hybrid or 100% virtual, Sylvan can help your new school schedule.
Over 7 Million Parents Trust Sylvan – Here's Why You Can, Too
We're open at Sylvan Learning of Gainesville during regular school hours for in-person school support for your child. Let us provide your family with a safe and secure place for your child on remote learning days (or any day you need)!
We also know families are looking for online solutions that allow kids to continue learning at home. You can get the same, high-quality, proven education we've always had through live, online tutoring sessions. Our same certified teachers that teach in our Sylvan locations conduct live, face-to-face personalized instruction.
Sylvan Learning has been supporting families as they navigate their child's education journey for more than 40 years. We are united in helping your family now, more than ever.
This School Year, Sylvan Can Support Your Family However it Works for You
With School Support at Sylvan, You Don't Have To Manage Virtual Schooling Alone
We know families are wondering how they're going to manage both work and their child's virtual days. That's why we're offering families a dedicated learning environment for their children to receive in-person support during regular school hours. Rest assured, your children will be safe, supervised, and staying on top of school.
If you can't imagine how the new school year might look, imagine your child …
Focused and motivated to learn: The dedicated learning space eliminates distractions and ensures your child stays focused and in "school mode" while they are here!
On top of school: Our team will ensure your child signs in to online school sessions, stays on track with school work, and turns in weekly assignments. We can also communicate and coordinate with school teachers. Let us take care of managing it all and take the stress off of you!
Enjoying some safe socialization: Your child's health and safety is our top priority, so we've implemented a number of safeguards to protect everyone. We're following mandated guidelines and practicing the recommended social distancing, frequent handwashing, and repeated disinfecting of workspaces. The protocols we have in place not only meet but exceed recommended standards. Rest assured kids can interact with teachers and peers in a safe way.
Our Centers Offer a Highly Personalized Approach to In-Person and Online Tutoring
With more than 40 years of experience in personalized learning for grades K-12, you can trust that the Sylvan Method™ works. Students in our centers see up to 3x more growth in their math and reading scores than their peers.
Whether your child is an early learner or is looking to master advanced reading strategies to improve speed, comprehension and recall, we provide the supplemental support that leads to greater learning. And, you'll see this impact not only in school but in all areas of life.
With our live, online tutoring, your child will …
Get support with at-home learning needs
Keep skills sharp with Sylvan's proven, digital curriculum
Interact live with certified tutors through face-to-face online sessions
Education Is the Best Investment You Can Make for Your Child
Contact Sylvan Learning of Gainesville and we'll reach out to discuss how we can help your child reach his or her full potential.
Anna R.
"They have been a giant lifesaver with virtual schooling. The first time they emailed a teacher for me when a login didn't work I almost cried! I think I'm still shell shocked from our attempt to go it alone in the Spring. Lauren and Jaiden are responsive and caring. Definitely money well spent."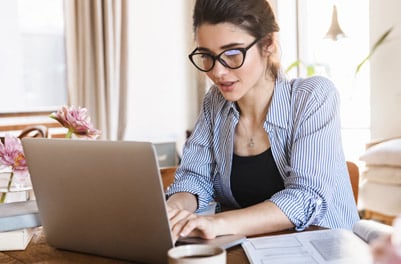 Contact Sylvan Today!